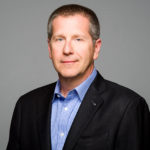 Ken Haines
Chief Executive Officer
Ken Haines has led Wrench Group as CEO since 2016, transitioning from his position as CEO of Coolray, which he held since 2003. Ken brings with him over 40 years of experience in the home services industry. He's also served as the Regional VP of Operations for BlueDot Services and held several leadership roles at Service America.
Ken notes, "At Wrench Group our mission is to exceed customer expectations at every touchpoint; we call it customer thrill." Ken feels it is an honor to lead an organization that is so committed to providing superior customer experience and to have highly-trained, trustworthy and reliable technicians with operations teams that are passionate about customer service and deliver on customer needs. Ken knows that this passion for customers and relentless dedication to improvement positions Wrench Group to scale both in existing and future markets and continue to lead the home services industry.
---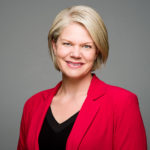 Meghann McNally
Chief Marketing Officer
Meghann McNally joined Wrench Group as Chief Marketing Officer in 2018. Transitioning into our company from her position as Director of Marketing Excellence at AGCO Corporation, Meghann brings with her 20 years of experience in the marketing field. She's also served as North American Marketing Manager at Doosan Infracore. Meghann serves on the Metro Atlanta Red Cross (MARC) Board of Directors and serves as Chair for MARC Mission and Outreach Committee.
She views Wrench Group as an organization comprised of driven leaders at every level of the organization who are dedicated to delivering superior customer service.  In marketing, operations, sales and information technology Wrench Group team is investing in leading initiatives that will deliver improved customer experience and continue positioning Wrench as the leader in the industry.
---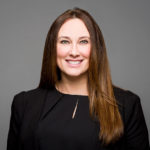 Tonja Morris
Chief Human Resources Officer
Tonja Morris joined Wrench Group as Vice President of Human Resources in 2016 and progressed to Chief Human Resources Officer in 2019. Transitioning into our company from her position as Vice President of Human Resources at Coolray Heating and Cooling, LLC. Tonja brings with her 20 plus years of experience in the field of human resources. She's previously served as Vice President of Associate Services at Lane Management LLC, Director of Human Resources of Atlantis Plastics, Inc., and as an Adjunct Professor at DeVry University.
As an HR professional, Tonja views people as paramount. She notes that Wrench Group quickly positioned itself as the industry leader in the home services arena by recognizing that they are in the people business. Wrench treats their team members very well and in turn their team members treat their customers even better— "…our goal is to train them so well that they could leave, but to treat them in way that they won't want to."
---
Robert Sheesley
Chief Information Officer
Robert Sheesley joined Wrench Group as CIO in 2018. Transitioning into our company from his position as Triton Value Creation Consultant in 2017, Robert brings with him 25 plus years of experience in business and technology strategy and transformation. He also served as the Director of Strategic Technology Optimization at University of Pittsburgh Medical Center, Program Director at HEALTHeLINK, and Global Enterprise Architecture Lead at Mylan, Inc. Robert is currently a member of the Board of Directors of the Veterans Leadership Program.
Robert feels that Wrench Group provides an opportunity for himself and every team member at every level across the company to contribute to the success of an industry-leading organization. From leadership, to operations, to techs, every person can participate in the growth, evolution and success of the business.
---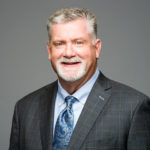 Paul Smith
Chief Operating Officer
Paul Smith joined Wrench Group as COO in 2019. Transitioning into our company from his position as CEO of Wrench Group Southeast Region, Paul brings with him 29 years of experience in the home services industry. He's also served as Executive VP and COO of Coolray Cooling, Heating and Plumbing and Parker and Sons in Phoenix, AZ.
Paul attributes his success to his unique background and simplified approach to growing a business. His specialty is taking something complicated and reducing it down to something simple and easier to implement.
He believes Wrench Group provides the support and framework to take great businesses to a higher level while encouraging the entrepreneurial freedom great business leaders desire. When high caliber people with high expectations running the best businesses around the country come together, you want to be part of it.  Wrench Group is this opportunity.
---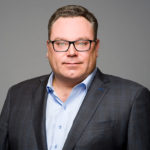 Michael Thompson
Chief Financial Officer
Michael Thompson joined Wrench Group as CFO in 2016. Transitioning into our company from his position as CFO and Financial Partner for Industrial Service Solutions, Michael brings with him over 20 years experience in Finance. He's also served as CFO of GE Performance Services where he served for 12 years in roles of increasing responsibility.
Michael notes, "Our acquisition strategy at Wrench is simple: combine great leadership teams with winning cultures, brands and a proven financial track record. We look to marry these expert entrepreneurs to continuously learn from each other and compliment their organization with technology and analytics. At Wrench our focus is supporting our entrepreneurs to deliver customer thrill and enhance our team members' experience. The result is phenomenal financial performance."